Have your coffee AND get that caffeine fix!
One of those days? Hit the wall? Need a lil' pick me up? Look no further, grab an Arctic Blast and get your triple espresso shot of caffeine to power through the rest of your day. What's more, this super smooth iced coffee just keeps on giving, less than 200 calories, low fat content and the equivalent of a TRIPLE shot of espresso all packed into one cool carton of coffee!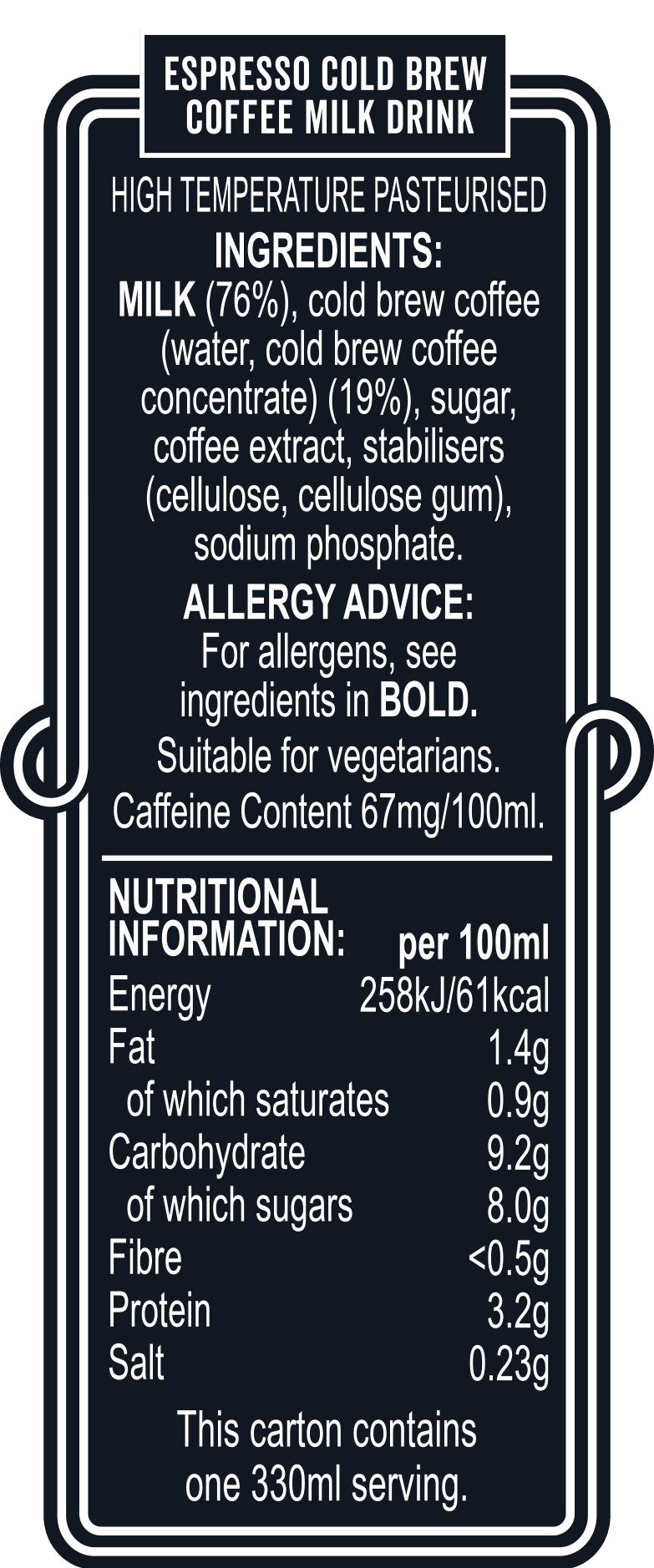 Cold Brew coffee is beans brewed in cold water rather than roasted.  It's as simple as that… but the taste is something else.  The cold brewing gives a mellow, smoother coffee flavour and that's what makes cold brew coffee so popular. 
Arctic Blast Triple Espresso Shot gives a whopper of a caffeine fix for when you need it most, but it delivers it in style with no bitterness.  Mixed with around 75% fresh Devonshire milk in our very own dairy in Devon, the combo is truly a treat for the tastebuds. 
Unlike other leading iced coffees, Arctic Coffees are always made using real fresh milk so need to be kept chilled – but it's worth it, you just can't beat an iced coffee made with real Devonshire milk.

All the milk is locally sourced and delivered straight to our dairy in Crediton
Arctic Coffee is made on site at our dairy in Crediton, Devon.  It's all made on site to Rick and Bethan's perfectly developed recipes. It all gets carefully quality checked by the team before being sent out to the shops ready for you to grab whenever you need your Arctic Coffee fix.

Cool on the outside and just as smooth on the inside
Find out what makes our coffees taste so deliciously moreish.