We love a good question from our Arctic Iced Coffee devotees, so here's a round up of the most frequently asked questions:
Does Arctic Coffee contain caffeine?
It sure does! We've listed each below and their caffeine content to make it super clear:
Café Latte: 34mg per 100ml / 102mg Per 330ml / 340mg Per 1L
Caramel Latte: 34mg per 100ml / 102mg per 330ml / 340mg per 1L
Intenso: 55mg per 100ml / 165mg per 330ml / 550mg per 1L
Skinny Latte: 33mg per 100ml / 99mg per 330ml
Vanilla Latte: 34mg per 100ml / 102mg per 330ml
Do you have a decaf option?
At the moment this isn't on our priority list. We work very hard to ensure our iced coffee is the best tasting available and we are always working on new concepts that cater to everyone's needs – however there is only so much space on the supermarket shelf.
Do you have a plant based option?
Again, sadly at the moment this isn't an option! You may not know this, but we are an independent dairy company, but we are aware that everyone has different needs and a plant based option is a fantastic idea, hopefully in the future this is something we can produce and add to our range.
Where can I buy Arctic Coffee from?
We've worked hard to ensure Arctic Coffee is widely available and you can grab some whether that's our on the go format or our larger 1 Litre option from the following places:
Tesco
Morrisons
Sainsburys
Asda (1 Litre only)
Co-op (1Litre only)
Spar
Nisa
MFG fuel stations
Waitrose
Ocado
Does Arctic Iced Coffee need to be refrigerated?
This depends on where you purchase your Arctic Coffee from. We always recommend serving chilled as that's when Arctic Coffee tastes best. If you purchase your Arctic Coffee from Spar, Nisa and MFG Fuel Stations then no, our Arctic Coffee is made with a method called Ultra Heat Treatment which means it can be kept outside of the fridge, but if you purchase from the supermarkets, then yes they do have to be kept refrigerated.
Can Arctic Coffee be frozen?
It would be pretty tricky to drink a frozen Arctic Iced Coffee from our cartons, but if you fancy getting creative and making some ice lollies, frozen bark or ice cubes out of your Arctic of choice, then, of course, it can be frozen and enjoyed ultra chilled.
Can I heat Arctic Coffee?
We have lots of recipes available which include warming or heating up Arctic Coffee, just wouldn't recommend doing so inside our cartons!
Can I bulk buy Arctic Coffee?
Sadly, at the moment this isn't an option! We are quite a small team and logistically this just isn't possible for us. We do hear you though and hopefully, in the future we will be able to cater to bulk buying needs.
If you have any other burning questions that we haven't answered, please email hello@arcticicedcoffee.co.uk and someone will get back to you.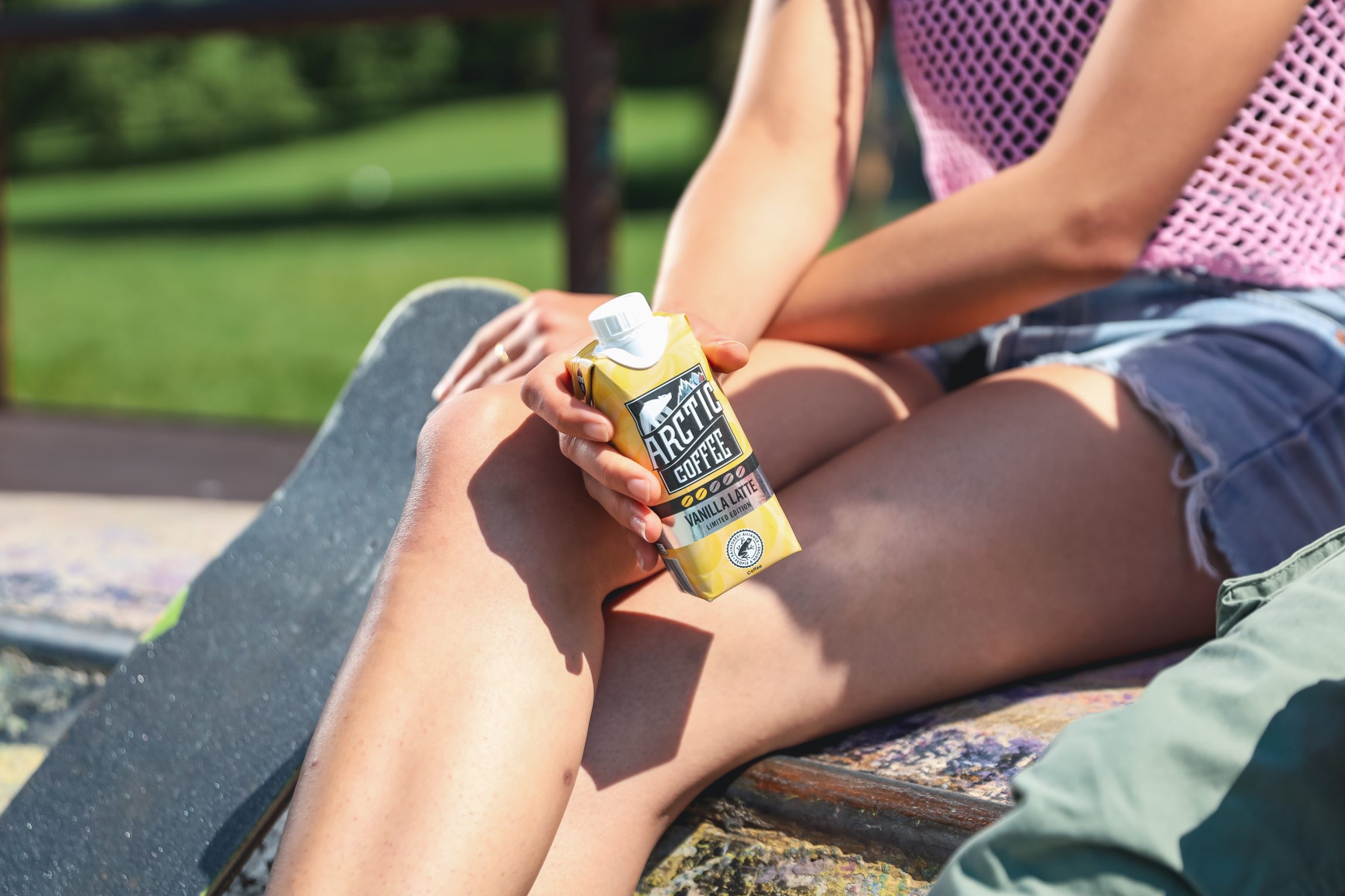 Arctic Iced Coffee has big bear energy
Don't just take our word for it…